EDIT:
I added photos below (not in order). Funny how Taylor won the big award and also Female Vocalist of the year with her horrible singing. The rest were all MUCH better vocalists...
EDIT 2:
More sinister images have been discovered! Check out this thread asap!
http://theindustry.yuku.com/topic/1319



I didn't catch everything, and only saw the first half or so, so far, but it look's like country has been infiltrated as well. I'm not the best at spotting symbolism but here's some quick things I've noticed so far as best I can recall.
1. Taylor swift opened the show. She came down from a small spiraling red staircase. She seemed to throw the devil's horn several times quickly. She's also going to be performing again tonight...TWICE on the same night??? That's unheard of...
2. The Zac Brown Band performed "
Devil
Went Down to Georgia"
3. Carrie Underwood performed "Cowboy Cassanova", kinda mtv style, that had 6 dancers behind her, and I noticed the masonic black/white checkerboard on the monitors behind her, as well as some artwork that I can't decipher.
Some lyrics from Cowboy Cassanova:
He's the

devil

in disguise
A snake with blue eyes
And he only comes out at night
Gives you feelings that you don't want to fight
You better run for your life
4. Lot's of people wearing black and silver
That's about all I can remember, and oh yeah. Kanye West was mentioned in some little skit too.
Could it be?
Rains in your bedroom
=Rain's in your bedroom
=Rainman's in your bedroom!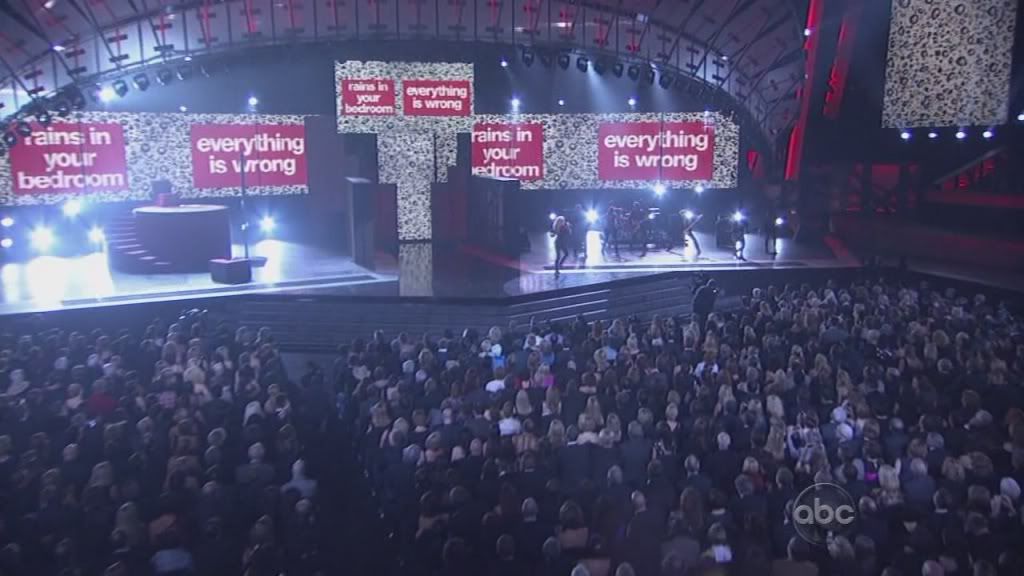 White rabbit?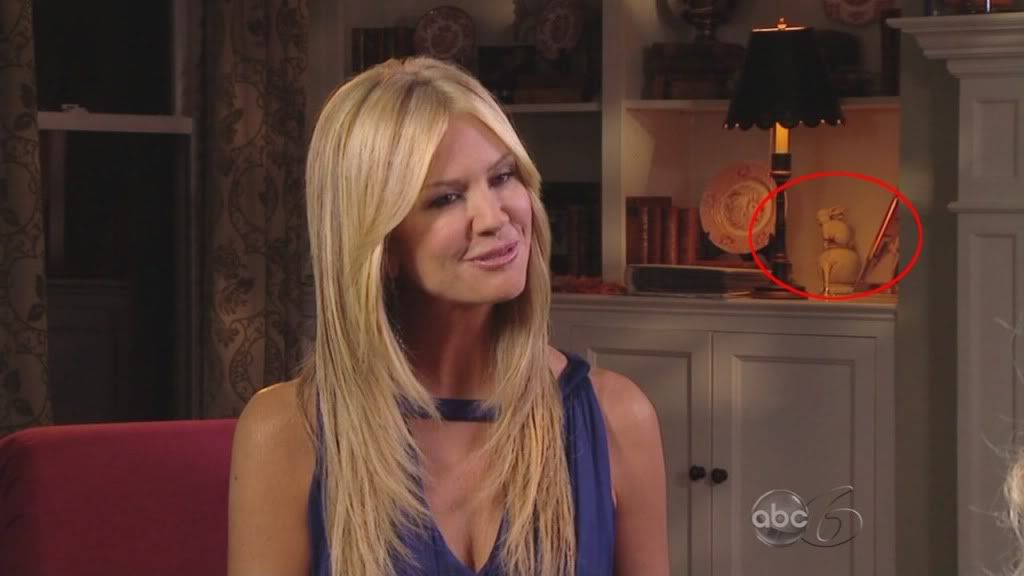 What are the images on her guitar?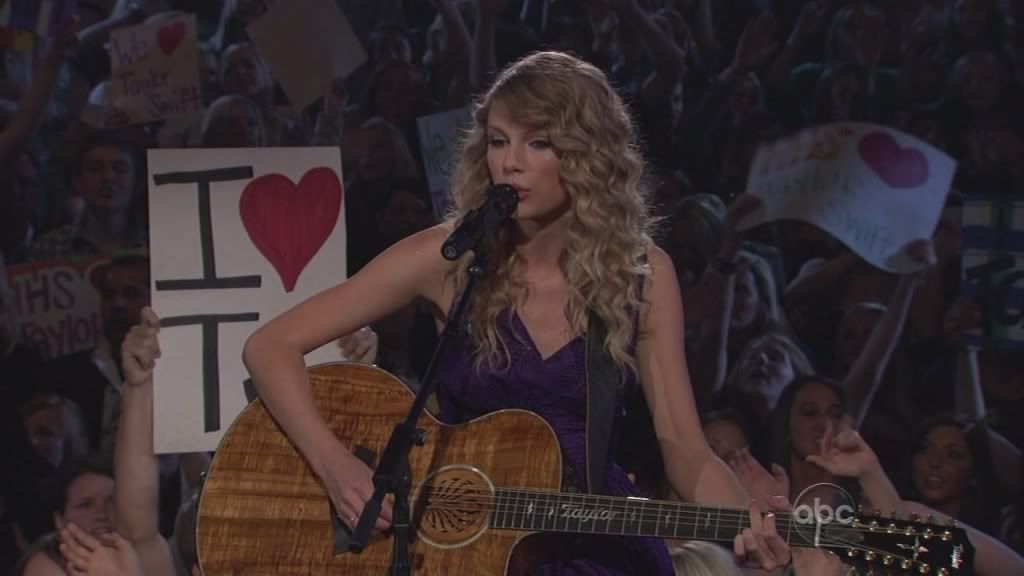 The compass of Freemasonry?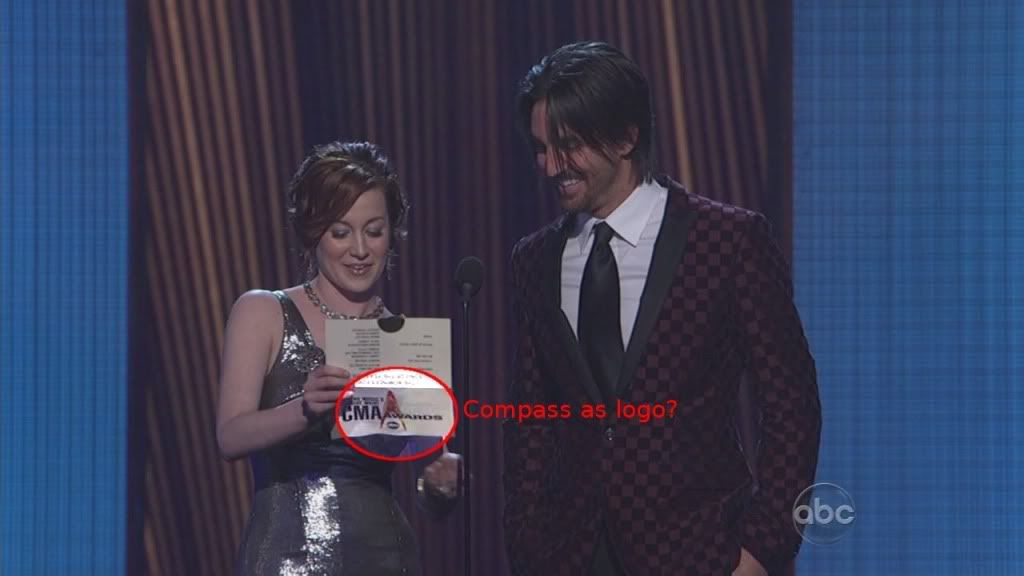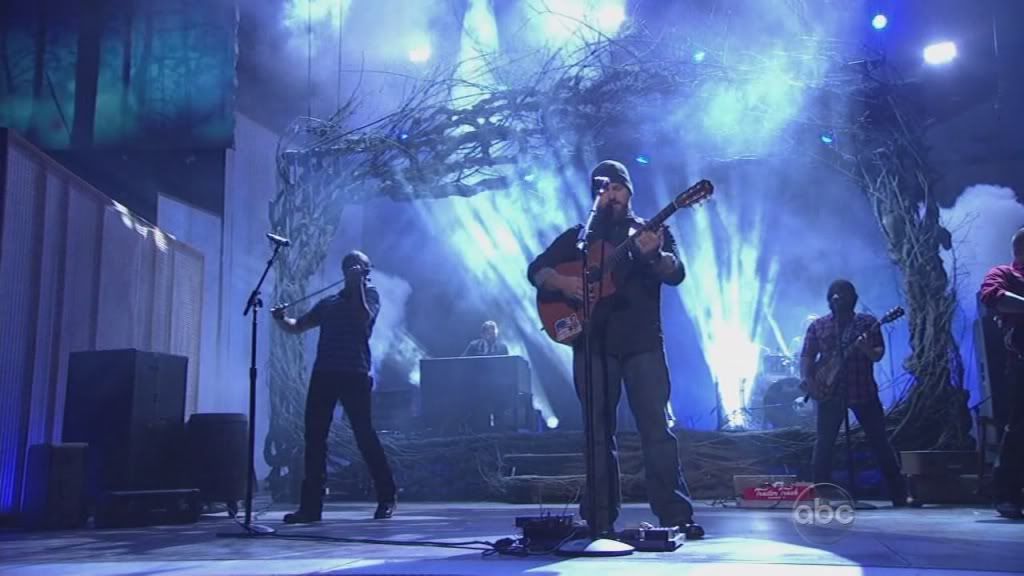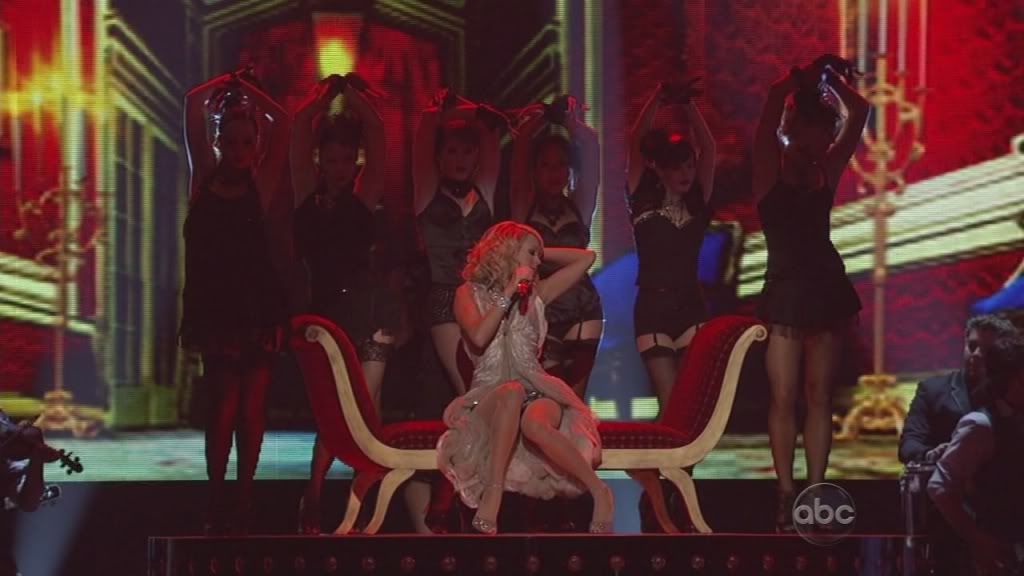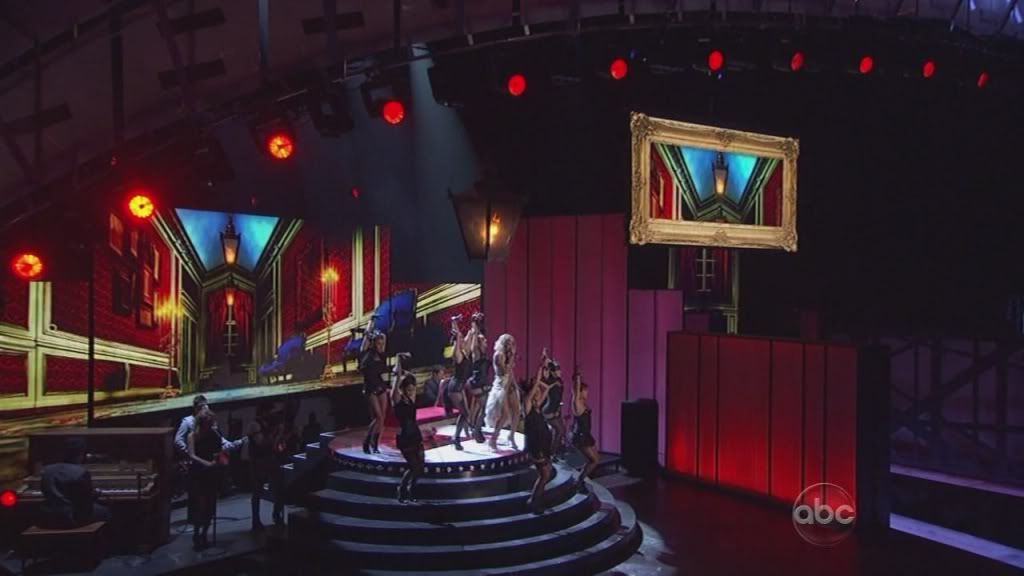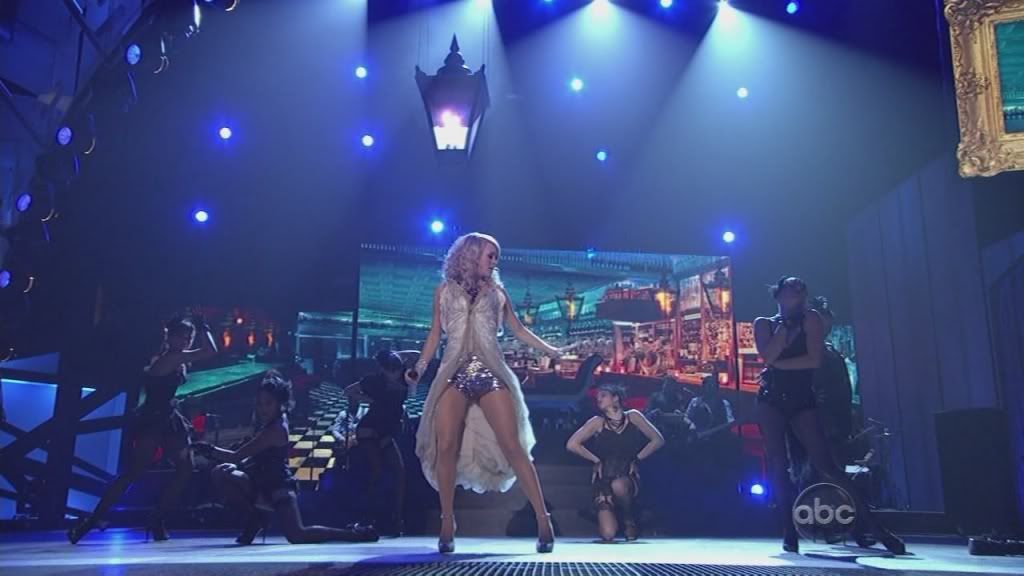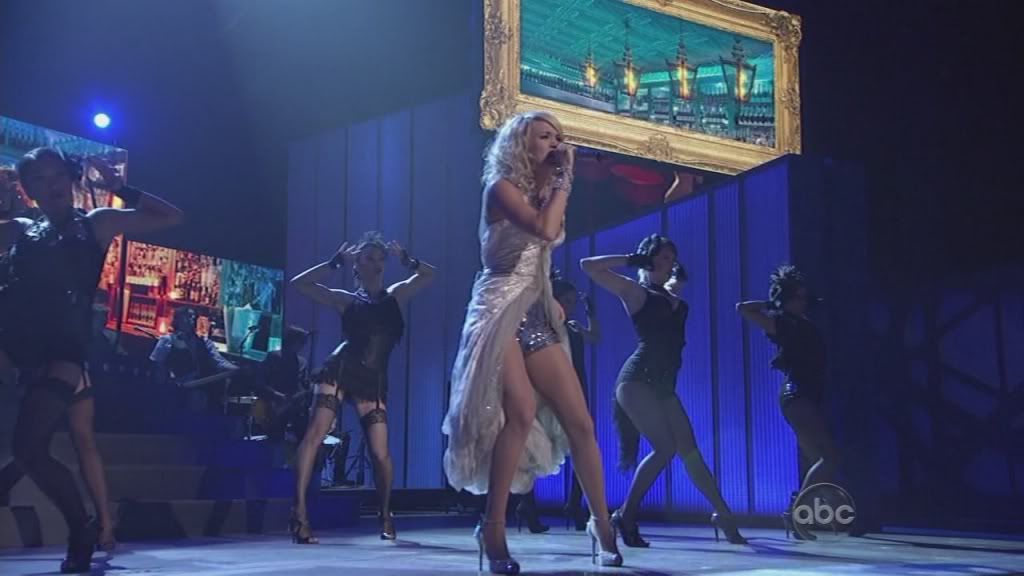 Masonic floor background. What is the significance of the lanterns?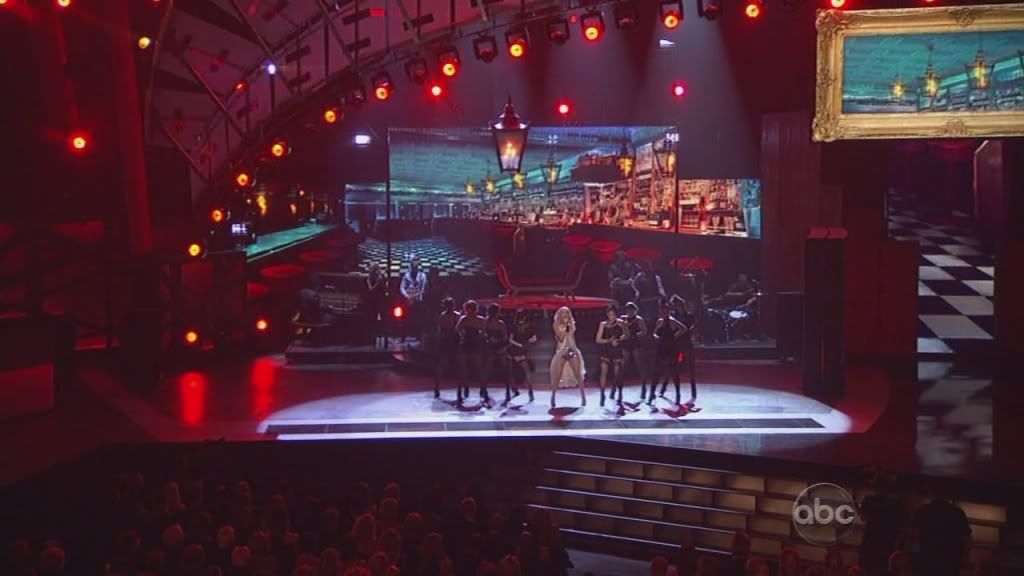 Walking in a circle around her: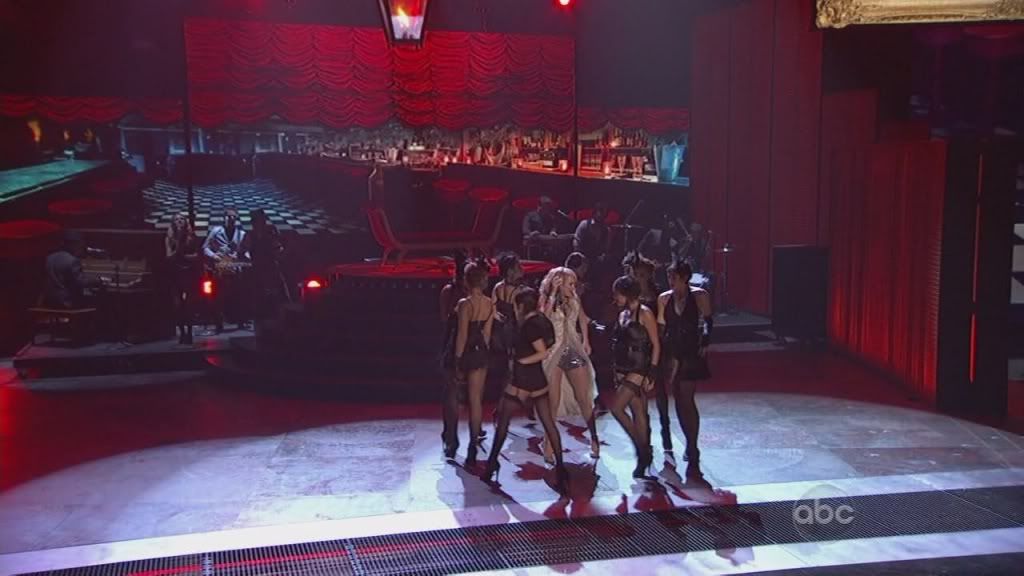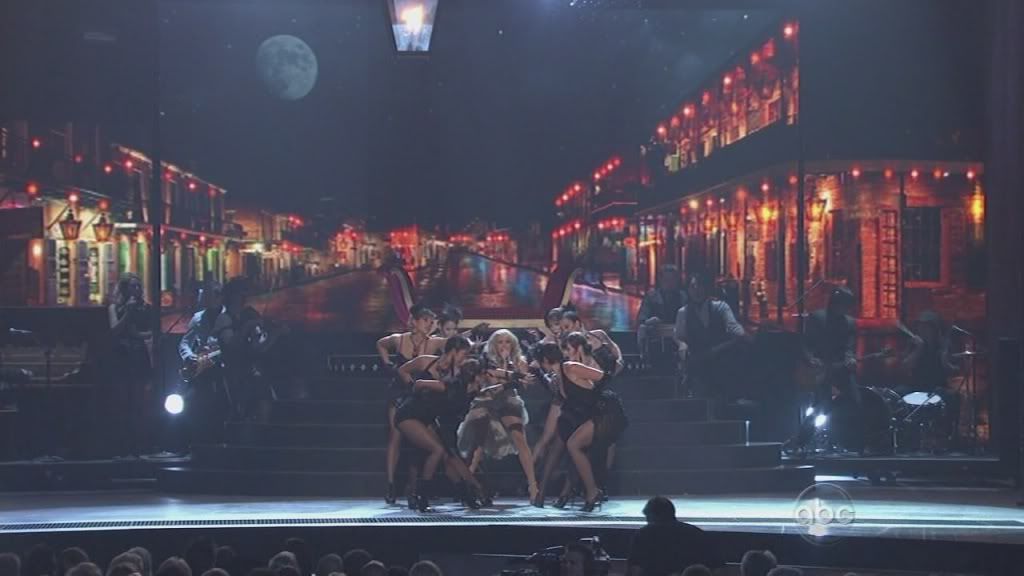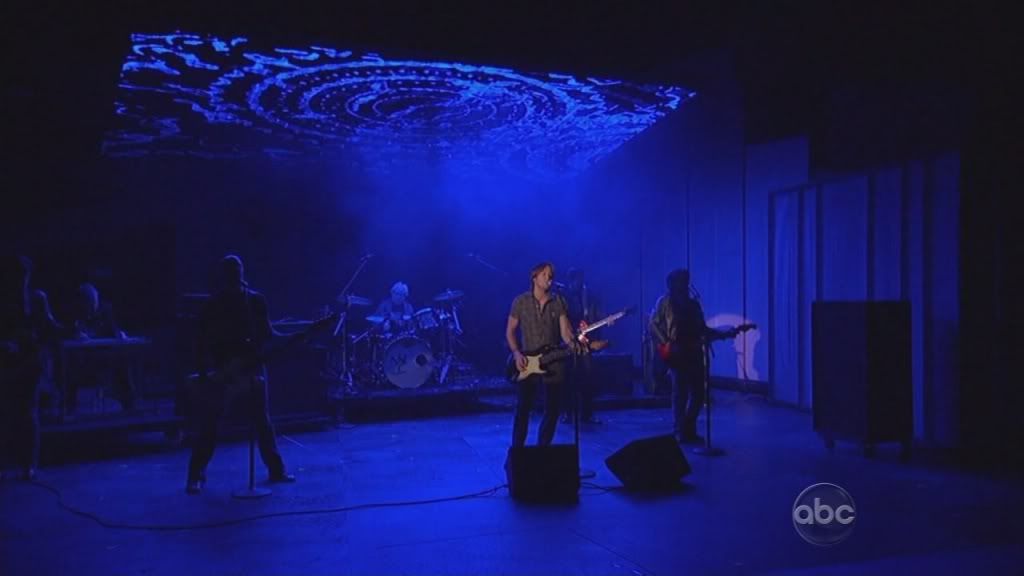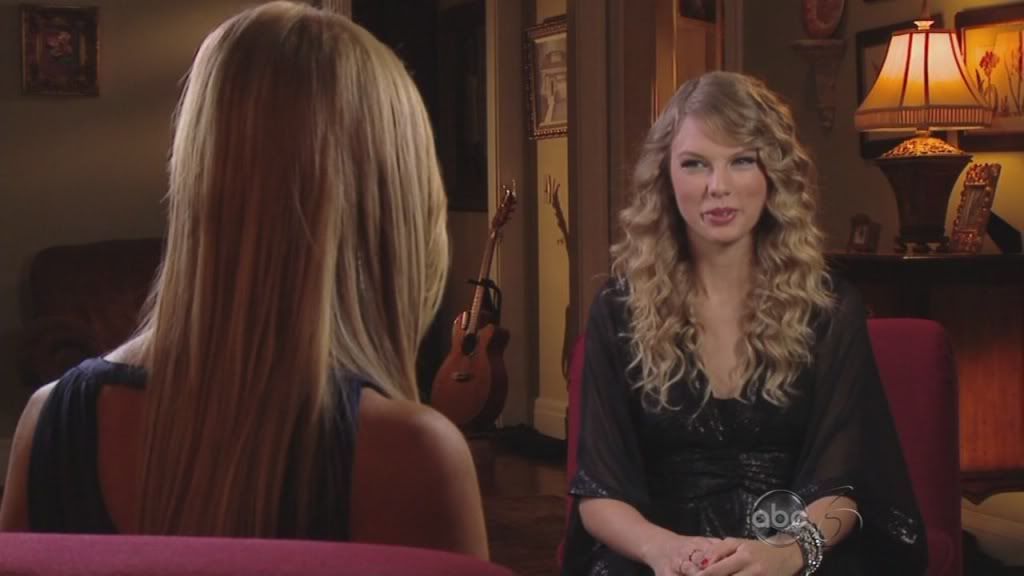 Throwing the horns over and over???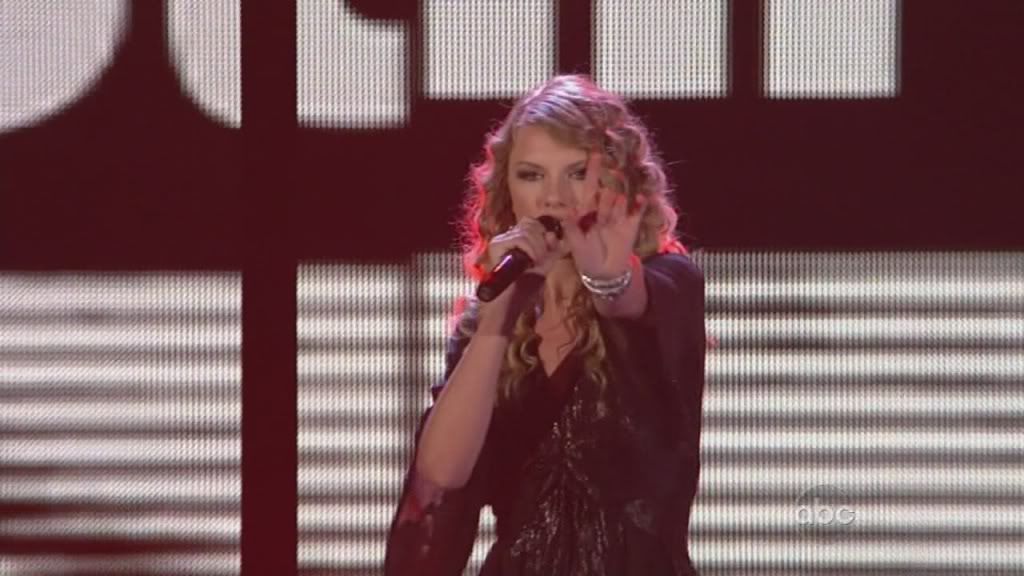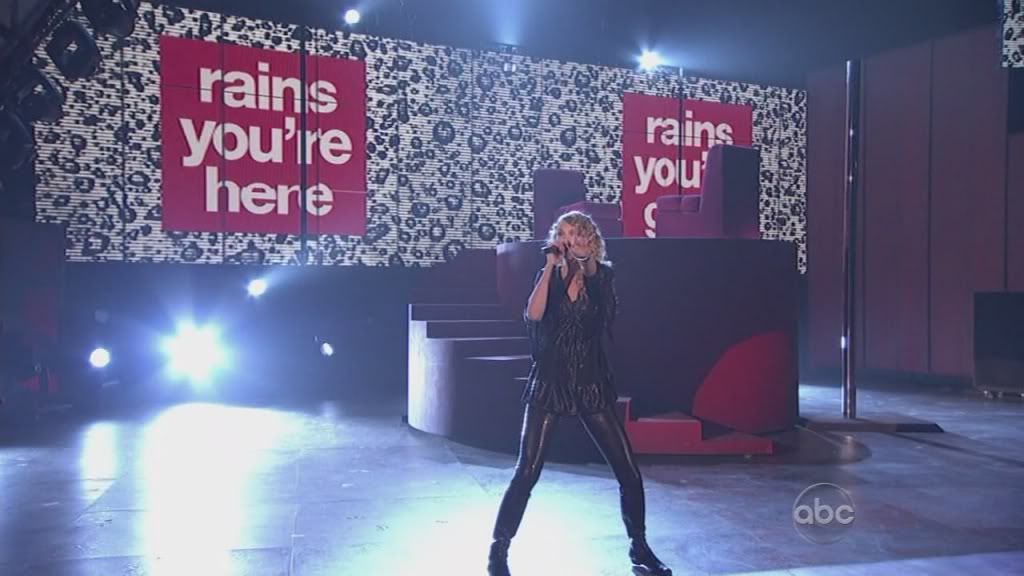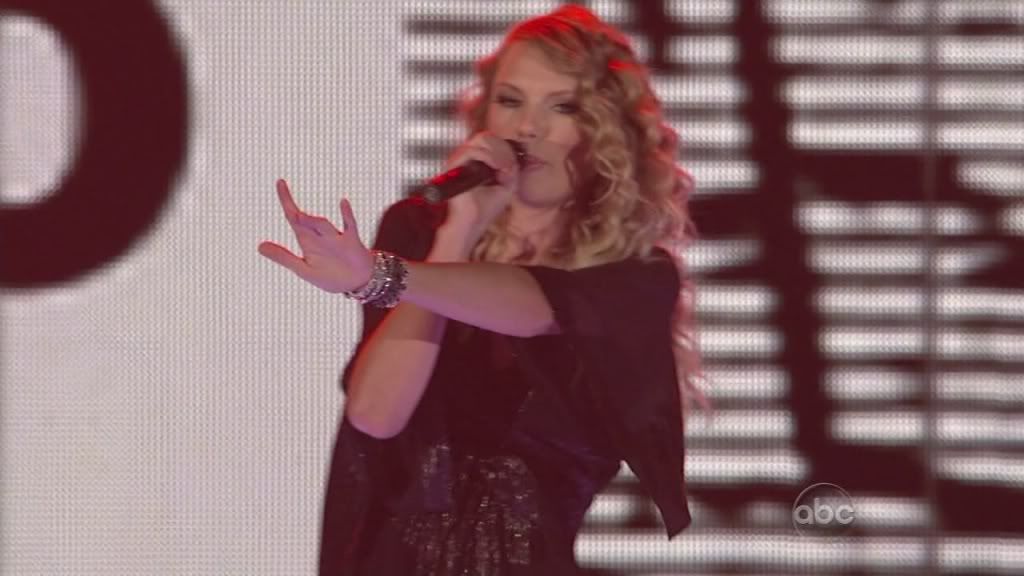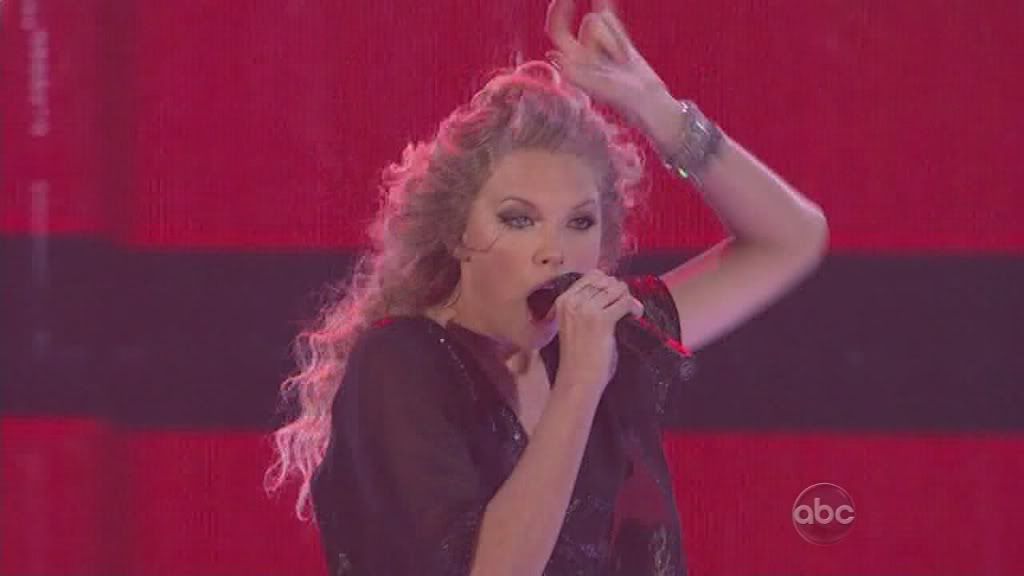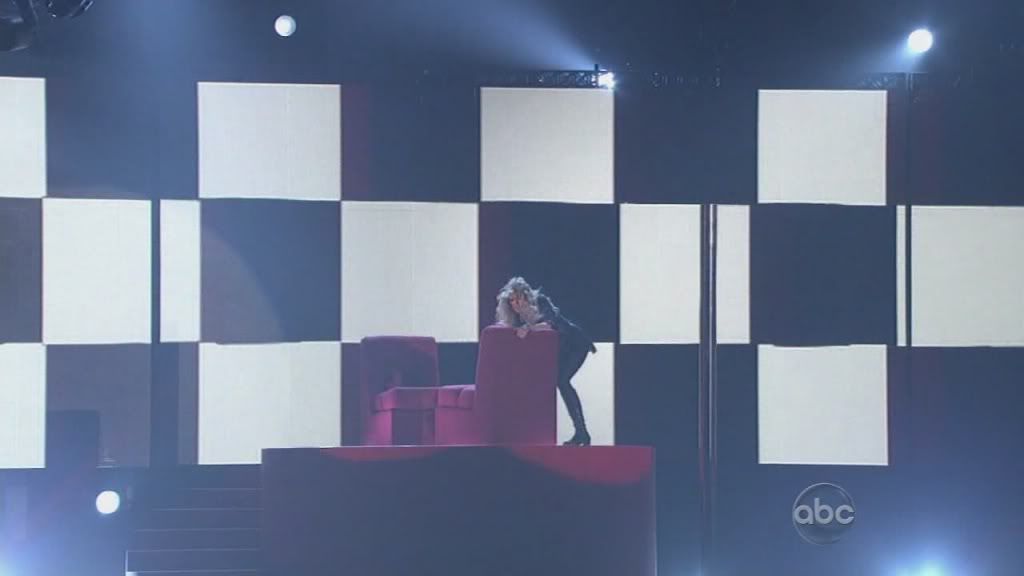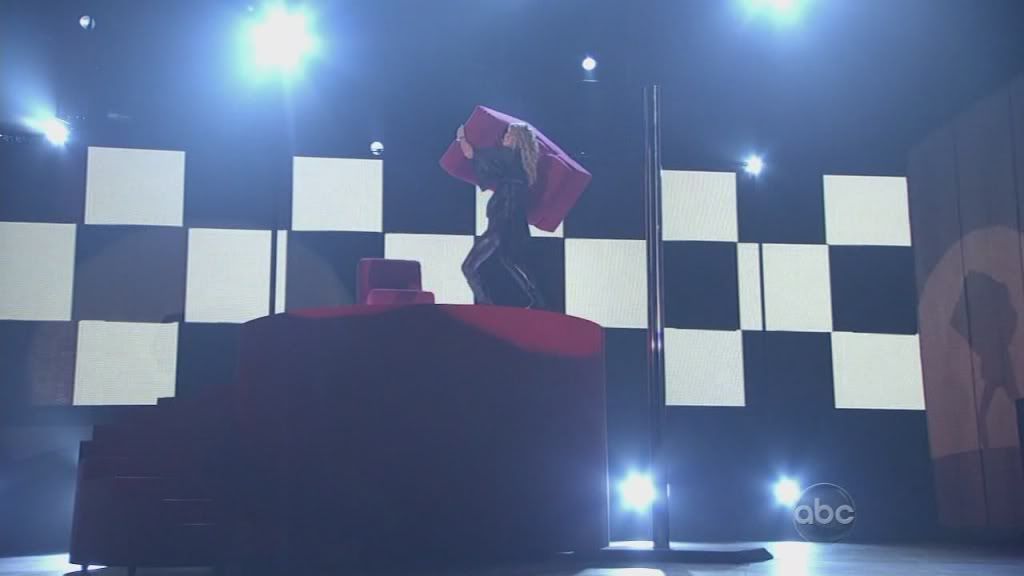 Disturbia?